You've Never Seen the Village Like This Before!
In addition to providing guided tours, workshops, exhibitions and educational waystations, Shaker Village also offers a FREE APP that places hundreds of historic images and other rarely seen content at your fingertips.
While touring the Village, be on the lookout for "trigger images" that unlock interpretive videos and photos connected to your specific location.
The Shaker Village App is also your gateway to learn the stories of individual Shakers, explore the 34 historic structures on the property and stay connected to all the great happenings at the Village!
You can download the app today with the QR code on this page, or search for "Shaker Village of Pleasant Hill" in the Apple App Store or Google Play for Android devices.
Eat, Stay & Shop at Shaker Village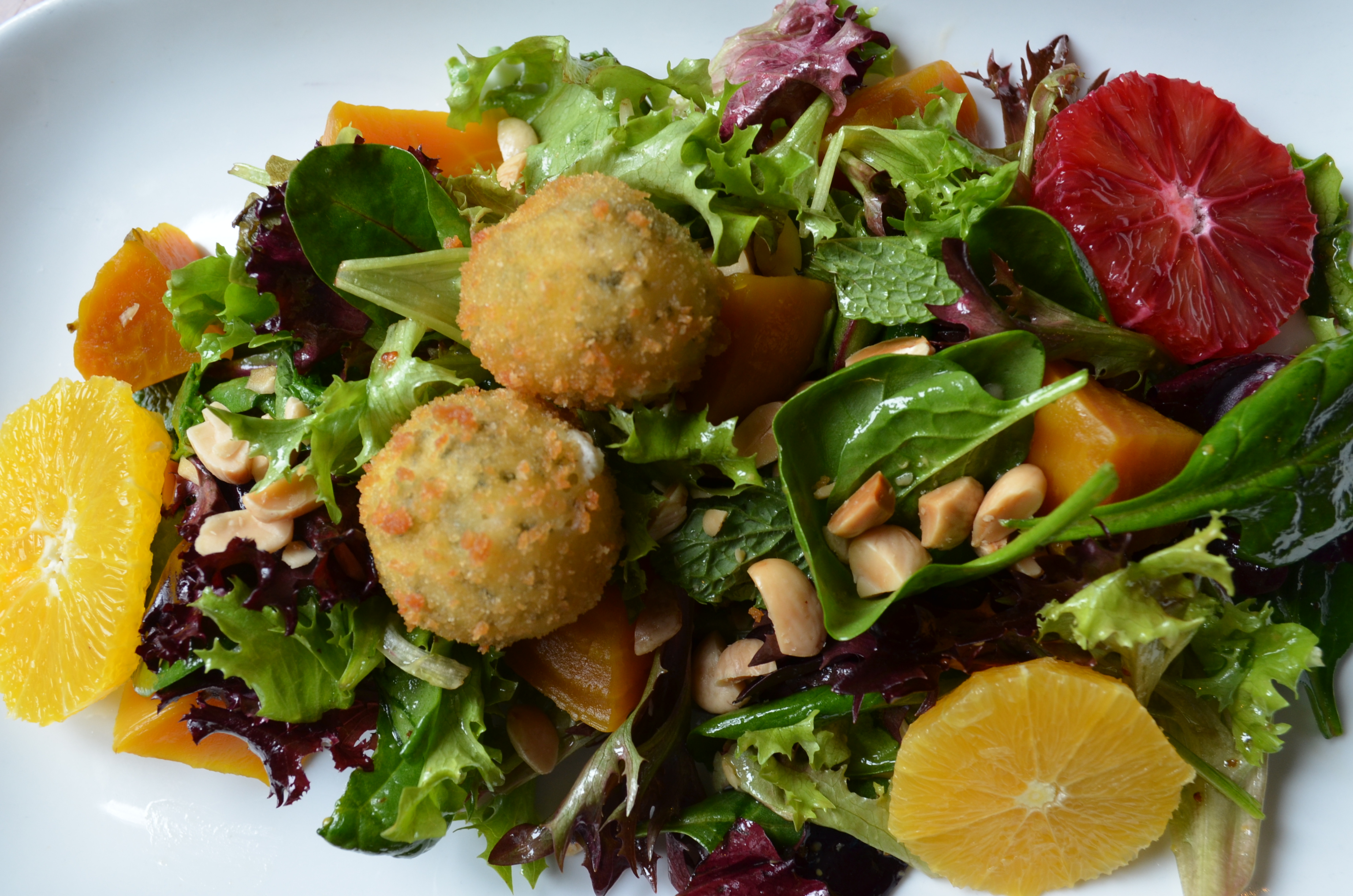 Great food makes a great trip, and Shaker Village is able to meet your group's dining needs in a variety of ways.
Our onsite restaurant, The Trustees' Table, is a seed-to-table dining experience in partnership with The Farm. From this historic restaurant, meal options for your visit include:
Private dining room reservations
Catered lunches - onsite
Basic box lunches
Market box lunches
Regardless of the dining option you select, you can be assured that the food will be fresh and delicious!
Our dining team is accustomed to meeting a variety of dietary requests. Please relay any special dietary needs to the Event Sales Team during the booking process.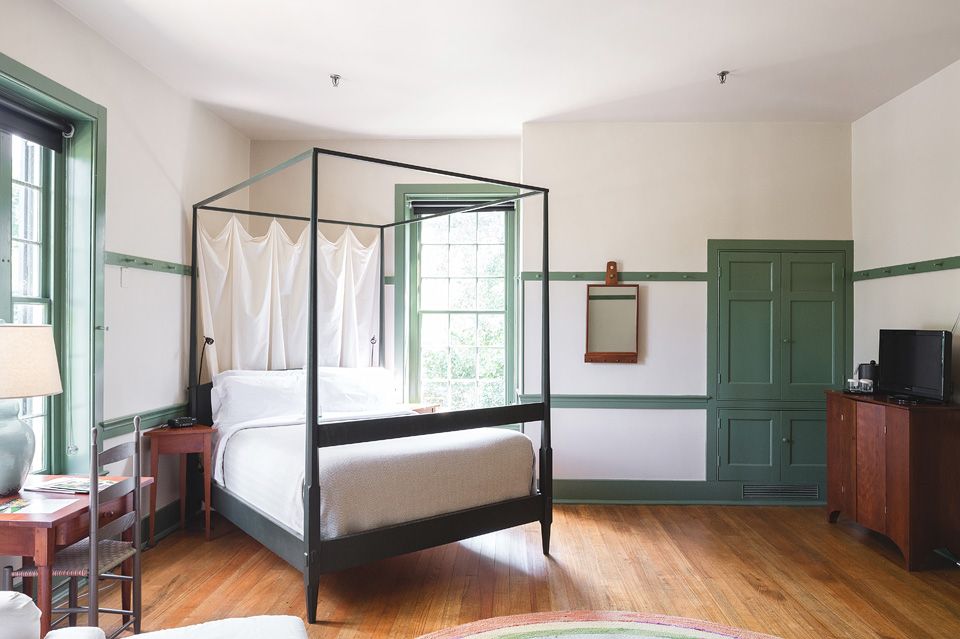 The Inn at Shaker Village features 72 guest rooms, suites and private cottages spread throughout 13 historic buildings.
The Inn is much more than a traditional hotel. Each room, and building, offers a distinct character and charm.
Rooms are comfortably appointed with Shaker-inspired and reproduction furniture, original hardwood floors and spectacular countryside views.
Groups may book overnight lodging through the Event Sales Team.
Call 859.734.5411 for more information.
Given the historic nature of Shaker Village, guest rooms are not accessible by elevator. Please consult the Event Sales Team during booking to ensure a quality experience for guests with limited mobility.
Discover the perfect gift!
Shop for signature Shaker oval boxes, logo merchandise and seasonally-inspired gifts, as well as unique children's gifts, books, soaps and lotions, jams and jellies, Shaker reproductions and more!
Visit our onsite Shops located in The Welcome Center, Post Office and Trustees' Office, each of which offers a unique selection of products and one-of-a-kind souvenirs.
Want to peruse our selection before your visit? Many items found in our onsite Shops are also available online! 
Planning to shop during your group's visit? Be sure to build time into your schedule when establishing your itinerary!